A proud tradition in workmanship.

Construction & Landscaping Services across Hampshire & Surrey.
We offer understanding, dedication and highly-skilled Construction & Landscaping Services to the individuals or contractors across Hampshire and Surrey. We specialize in practically any driveways, patios, paths and access roads. It is our policy also that all work is undertaken by us alone and we do not sub-contract.
Paving Specialists in Hampshire & Surrey. Improve your property kerb appeal with a stylish and hard-wearing block/brick paved driveway, path or patio.

Make your property stand out from the rest !
RB Vinci specialises in building, installing and repairing natural stone steps and paths.

Transform their outdoor space into something beautiful that stands out from the rest!

For natural stone walling and brickwork in Hampshire and Surrey, RB Vinci aims to be the top local choice for quality work.
We offer a full range of stone services, including new builds and renovations, terraces, paving and more.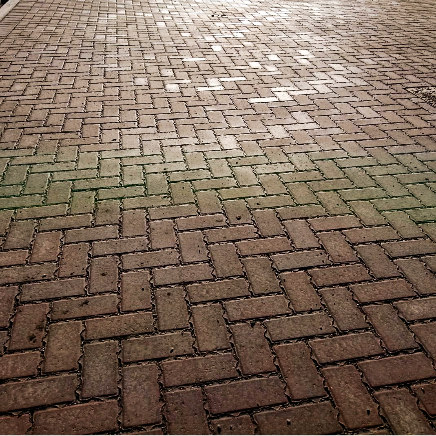 If you are having issues with cracks, ridges, or holes in your existing paving or driveway, contact us today for a consultation on repairing your driveway or patio.

Restore your outdoor space to its former glory!
Whether it's our outstanding quality of Patio & Driveway Construction and Landscaping Services, our competitive pricing or the open and friendly approach of our staff, RB Vinci has set a new standard for traditional Patio & Driveway Specialist landscaping services across Hampshire and Surrey.
We are proud of how much customer satisfaction there is in everything that we do and in each project we undertake. In fact, we like to say that we always do our construction & landscaping job properly! We like to think it's because of the quality of our materials or the quality of our workmanship but the truth is it's mainly down to our attitude towards customer satisfaction.
At RB Vinci, we want you to get the driveway, patio, walls and paths you've always wanted around your property. Our fully project managed service means that you have an expert team on hand throughout the process. Our tried and tested experience means that we'll help you achieve your vision faster than you might have thought possible.
Whether you need to re-surface your driveway, extend your patio, build a new path or wall, we can help you to make your property something to be proud of. We will use our construction and landscaping skills in a variety of innovative ways, while always remembering that quality of workmanship and customer satisfaction are the most important things.